New Wilboro Studio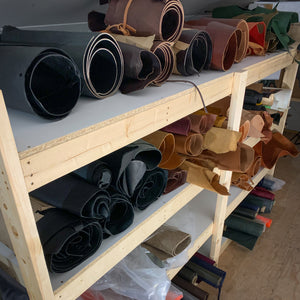 Happy Spring to everyone! Wilboro is finally waking up from its long Winter hibernation.
As some will know Wilboro has not been producing products for the last while and for good reason, I've been busy working on building a new design and craft studio over the last seven months.  
I've learned that while I can do building construction it certainly isn't my calling and I'm looking forward to getting back to crafting bags and leather goods in this new space.
Over the Spring I will be working on re-stocking Wilboro's most popular items, opening up a pre-order for Revival satchels and introducing some new products from this website. 
I am also planning to put out some semi-regular newsletters that will give subscribers a heads-up on restocked items, upcoming products and perhaps a few other tidbits. You can sign up for email notifications from Wilboro (at the bottom of this page) if this might interest you.
Cheers,
Will
Leave a comment
Comments will be approved before showing up.