Chisel Rolls for Offcutswood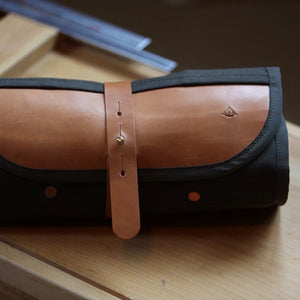 Over the last year I had the pleasure of designing and fabricating a run of premium leather and canvas Chisel Rolls for Ottawa City Woodshop's side projects "Offcuts"
I recently received some pictures from one of the proud new owners and thought they were well worth sharing. 
If you'd like your own Wilboro x Offcuts Chisel Roll you can purchase them here.
Photos by: Ben Viertelhausen
Leave a comment
Comments will be approved before showing up.