Createmore Funds Makers Competition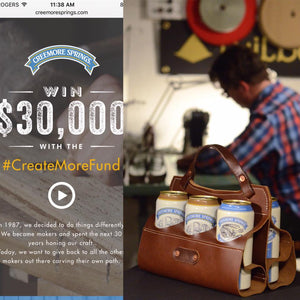 I WON ONE OF THE RUNNER UP PRIZES.  THANK YOU EVERYONE FOR THE SUPPORT!!
This is it, the final week of voting in the Creemore Springs #createmorefund makers competition which I've been very lucky to be named a finalist in.
Thank you all so much for your support already, but I need your help for another few days and it will only take a few seconds.
Simply follow this link http://creemoresprings.com/en/createmorefund and vote by clicking on the picture of the beer caddy with me sewing in the background. See picture attached.
You can vote daily, it's not just a one time thing!
Leave a comment
Comments will be approved before showing up.