Standard Issue Glasses Case Launch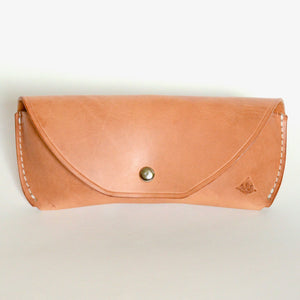 After much refining and testing we're happy to finally launch our new Standard Issue Glasses case. 
To celebrate we're offering a special pre-purchase price of $45CDN (plus shipping or free local pick-up).  This offer will be valid from May 17th-30th after which they will be available on the web shop for a regular price of $65CDN.
The cases are handmade in Ottawa from the some of the best US made Vegetable tanned leather.  They utilize a cross-bridge support inside to make snapping them closed easier (without crushing you glasses).  The edges are hand burnished and finished. The top flap and inside lip have a edge bead line pressed into them and the wilboro mark is pressed into the bottom right corner.
If you wish to purchase one of these cases you can pre-buy on the webstore here, and you will be contacted to arrange shipping as soon as they are finished (1-2 weeks after your order is placed).
Leave a comment
Comments will be approved before showing up.